PreciXion Take Off
PreciXion Take-Off is a value-added service that allows Tempo's Project Designers/Estimators to quickly overlay Tempo linear fixtures onto any CAD-based floor plan and provide customers with a precise lighting plan and corresponding product schedule.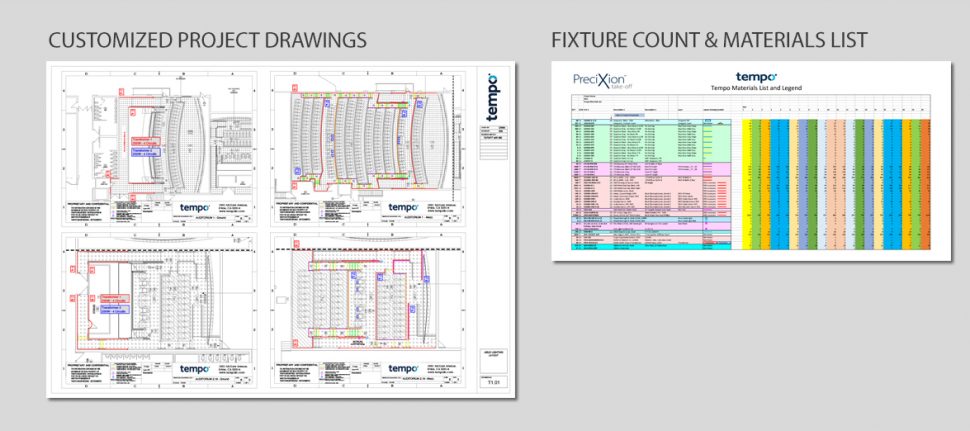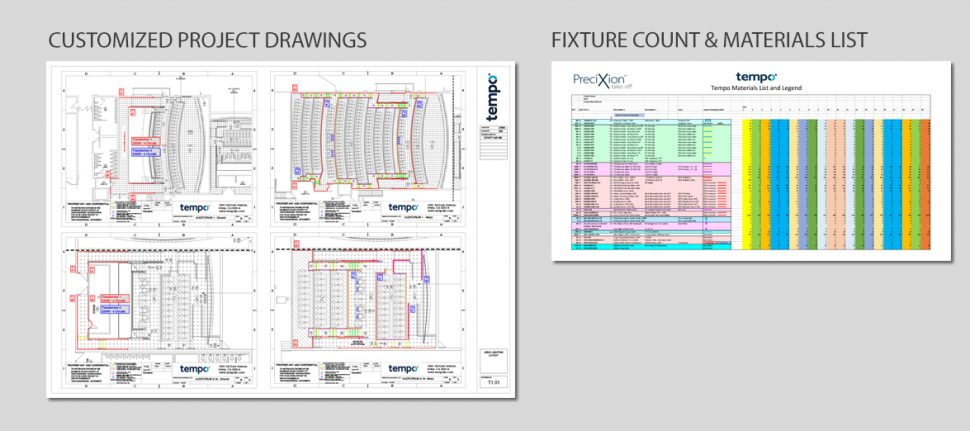 With PreciXion Take-Off, lighting designers and specifiers receive a complete set of customized project drawings along with a corresponding Tempo fixture count and materials list. These planning documents allow Tempo customers to more efficiently review, modify and share project plans with their diverse construction teams and streamline the price quoting, ordering and installation process on complex commercial projects.
If you are interested in learning more about how this valuable service could benefit your project, please contact us at quotes@tempollc.com.