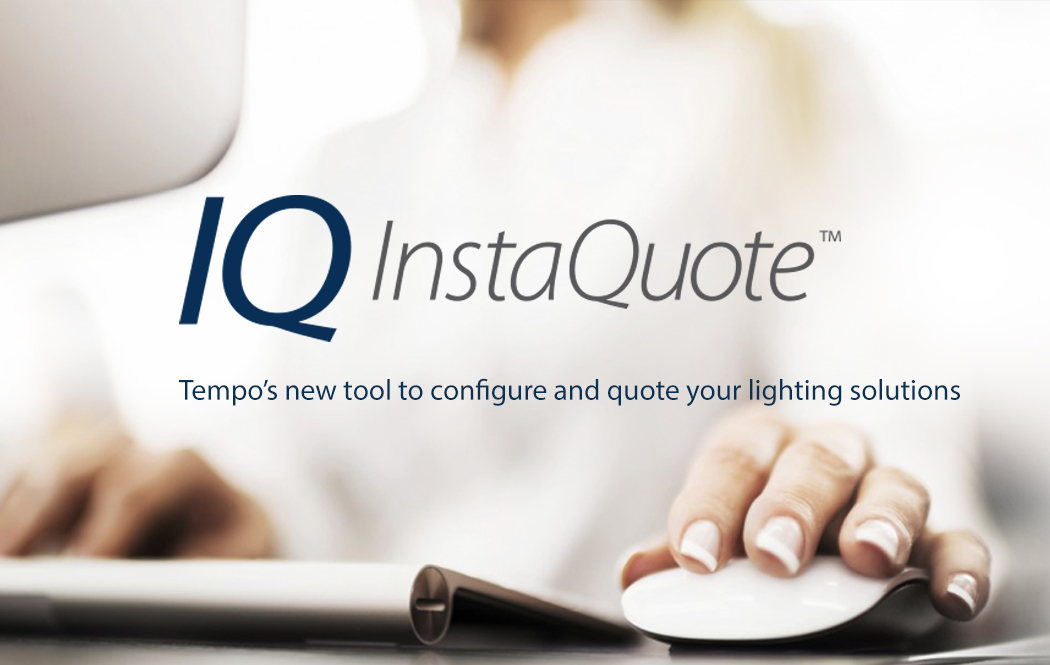 Tempo Announces The Release Of Its Linear LED Lighting InstaQuote Tool
October 03, 2017
IRVINE, CA – October 3, 2017 – Tempo Industries, LLC ("Tempo"), an award-winning manufacturer of configurable linear LED lighting for the architectural, theatre and industrial markets, is pleased to announce the release of a new price quoting tool called InstaQuote (IQ)™. This easy to use tool is designed to allow Tempo's Agency Representatives to quickly and effectively build price books for the Tempo linear LED systems they are specifying on large commercial lighting projects.
InstaQuote is a web-based tool with an intuitive user interface that makes it simple for Tempo's Agency Representatives to input key application criteria such as desired lumens per linear foot, optics requirements and linear feet needed, and InstaQuote will automatically configure the components and provide the user with an exact quote for the specified application.
"Tempo invested significantly in the development of InstaQuote because we understand the importance of providing our Agency Representatives with turn-key tools that allow them to more efficiently service their customers in the lighting design community," said Ray Letasi, executive vice president of sales and marketing at Tempo.
"We continue to innovate and invest in the commercial lighting market with award-winning products such as pr1meFX and value added tools like InstaQuote. The cutting-edge products and services we develop for the lighting design community are solid examples of our deep commitment to this valuable channel," stated Terrence Walsh, CEO and president at Tempo.
About Tempo
Tempo designs, develops and manufactures award-winning configurable LED linear lighting solutions. Its broad portfolio of specification-grade lighting products provides architects, lighting designers, engineers and owners the ability to customize lighting solutions to meet the most challenging project and budget requirements. Tempo is a pioneer and leader in the solid-state LED lighting industry and the leading manufacturer of safety lighting systems for the theater market. Founded in 1986, the company manufactures their innovative products in Irvine, California. For more information, visit www.tempollc.com.